Dates: 22.07 - 02.08.2011
Place: Keava, Estonia
Venue: Tarsi Talu

Loesje's summercamp is going to take place in marvelous Estonia this year, from the 22nd of July until the 2nd of August. Estonia is famous for it's gorgeous landscapes, like endless swamps and woods, their foregoing technology (invention of skype) and their impossible language (14 bloody cases). The camp is located in the small village called Keava, which lies about 60 km away from Tallinn, the capital of Estonia.
At the campsite, there are 5 buildings, including facilities like a cooking area, two and a half big sleeping rooms, several habitable rooms, a sauna, shower, toilets, a stage, a bar - loads of cool stuff - and most of it self-built by the hosts.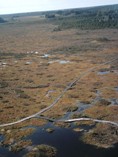 The spacious outside area is usable in many different ways and you can find a lot of places to do workshops or hang around or to do whatever you want to. There are awesome hammocks all over the place, swings, trampolines, a lake, empty grass spaces, a sports area, a tipi, campfire places, and the camp is surrounded by a beautiful forest (which can also be used for people who'd prefer to sleep in their own tents) and impressive swamps.

Furthermore, we're going to have our very personal cook who will prepare our vegetarian or vegan food, however we want, and as a matter of course we'll be very glad to be allowed to be helpful with some peeling or chopping.



The program will be similar to last year's. Loads of interesting workshops - School of Freedom - where everyone can teach and show whatever he/she/whatever can or wants to share and people can attend whatever workshop they feel like to. There's also an excursion planned and we definitely have to go discover some impressive sights of nature. In the evenings we will have either various, entertaining programs or some of our legendaryparties, or likewise both of them, or free time, secret meetings, secret parties, secret other stuff, whatever ;)

The costs for the whole camp are EUR 160,- per person. Traveling costs have to be paid by everyone themselves. To pay for the Summer Camp, you can do so by transferring money to our account with the ING Bank:
Stichting Loesje International
IBAN: NL74INGB0009562112
BIC: INGBNL2A

Write "Summer camp fee" as your message.

For Loesje's with Dutch bank accounts it's 9562112.

You can also transfer money via PayPal.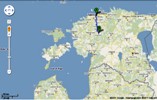 We can suggest
various ways for
traveling to Estonia
> Hitchhiking: Free the hippie inside of you, grab a flower and go for it. Loads of long-distance truckers on the road. (Beware of burglary though - make sure that while they are stealing your bag, you steal their truck!)
> Bike: Go get your two-wheeled buddy and gather in Stockholm with some of our Loesje-friends who will travel to the campsite by bike and boat.
> Eurolines/Ecolines: Check yourself from where you'd like to depart, it's really doable if you're easy with long bus rides.
> Train to Riga and then take a bus: There is currently no railway
between Estonia and Latvia. Don't ask.
> Plane: The fastest and environmentally most polluting way. Ryanair is cheap, check their site from time to time to find the most affordable one. Otherwise you might look into EasyJet or other airlines.
> There are also some boats from Germany (Rostock) or Denmark to Finland (Helsinki) going, where you can change for a boat to Tallinn. Check it out.
> Car: You could put up a group to travel there by car.

You can look for the timetable for the trains from Tallinn to Keava yourself on www.edel.ee and then you should find your way on the left side. Note that the current schedule is only valid until the end of May, so you should check the actual times in June or later.



For transport from the point of arrival in Keava to the camp we still have to figure things out. Maybe it's walkable, otherwise we're able to rent a little van from the campsite to pick up groups of people and luggage.

We really hope a lot of people can't resist the urge to come and we're looking forward to enjoying an unforgettable time with you guys!


Fill out the registration form