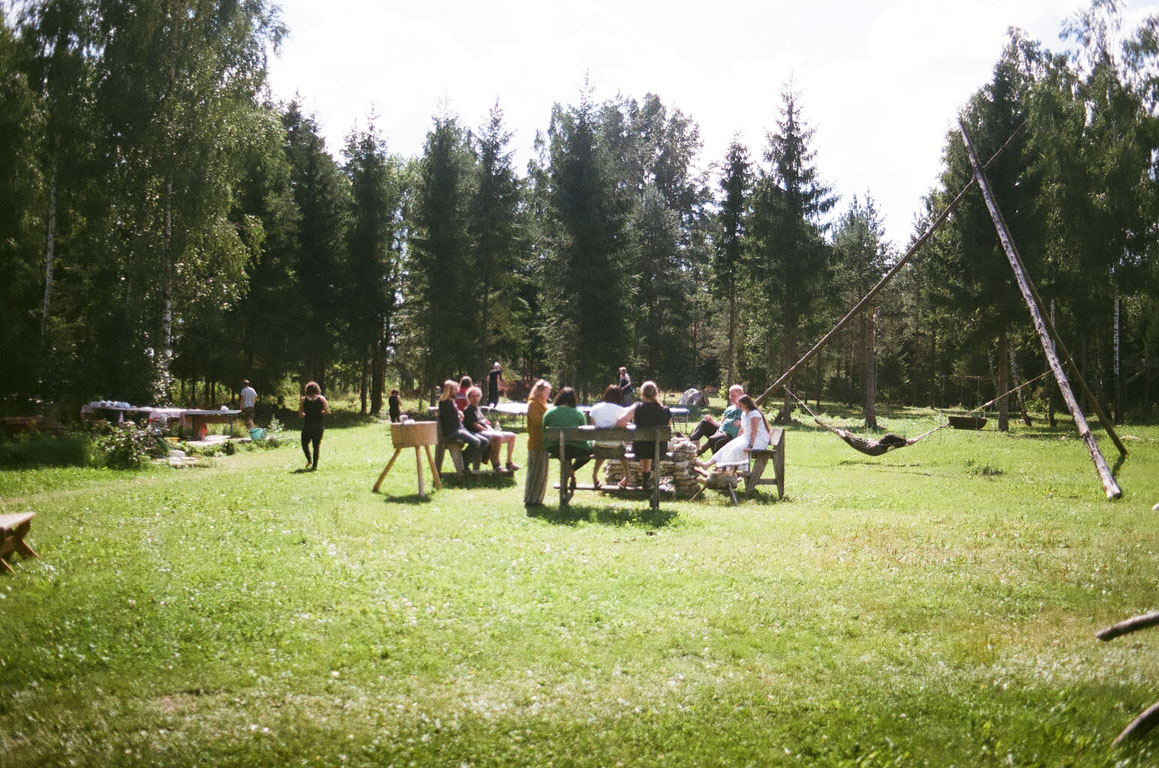 This picture by Adrian Gutzelnig. The others by Safaa.
Touching grounds in Tallinn was an amazing feeling. I had always wanted to travel to Estonia. We took the first best train to Keava, where we were going to spend maybe the best Summercamp in Loesje's history (yeah yeah, everything is subjective!).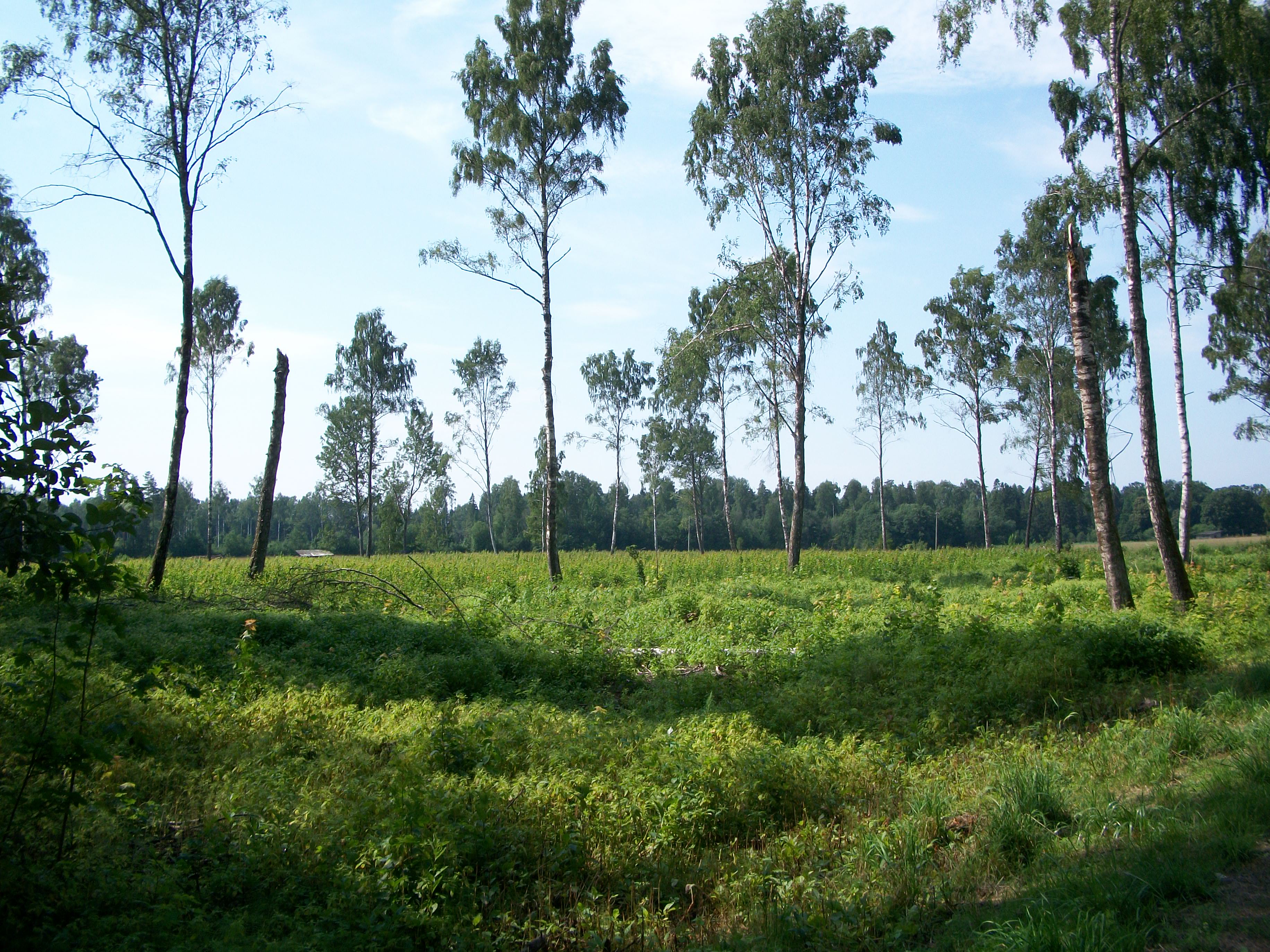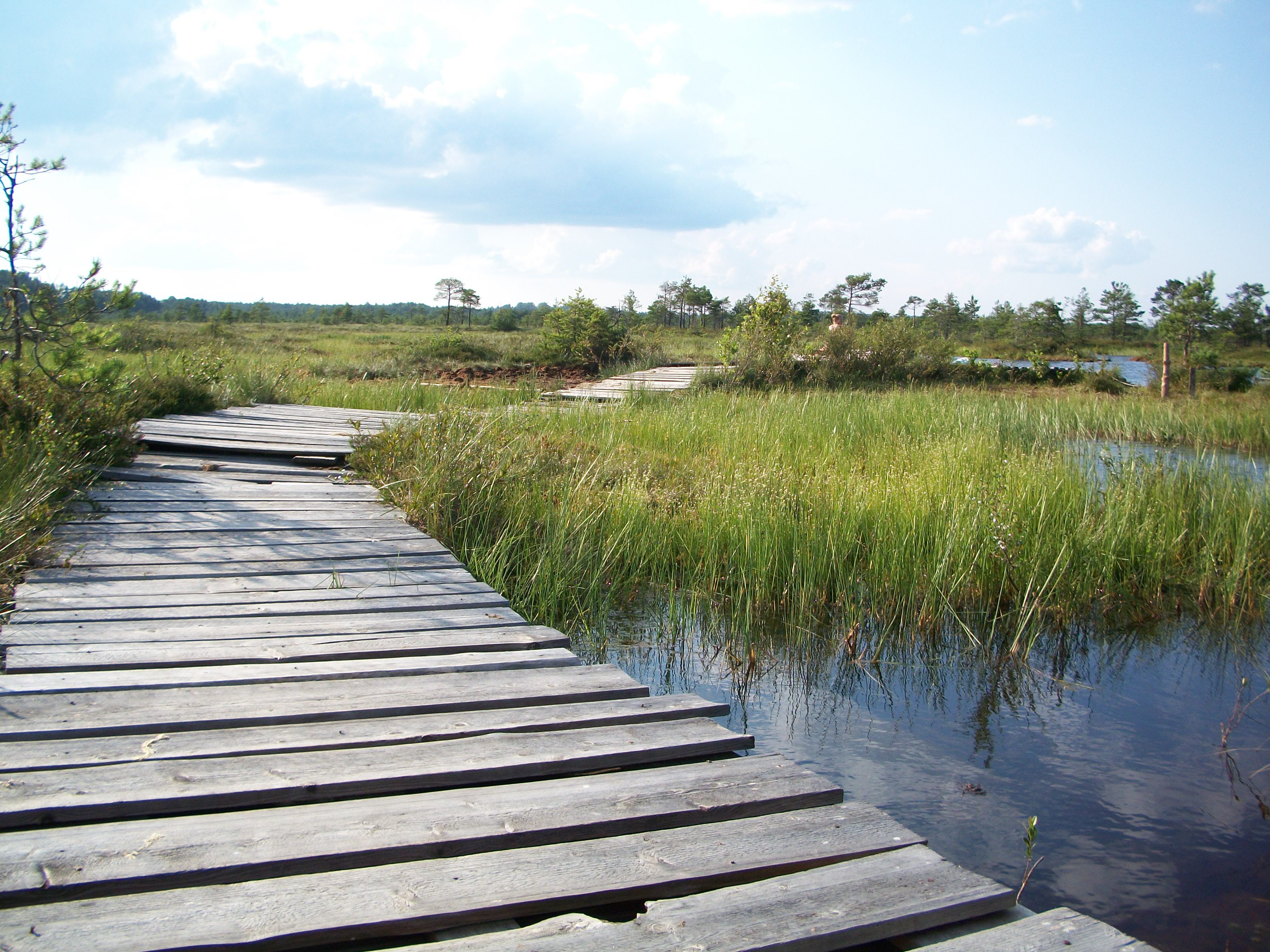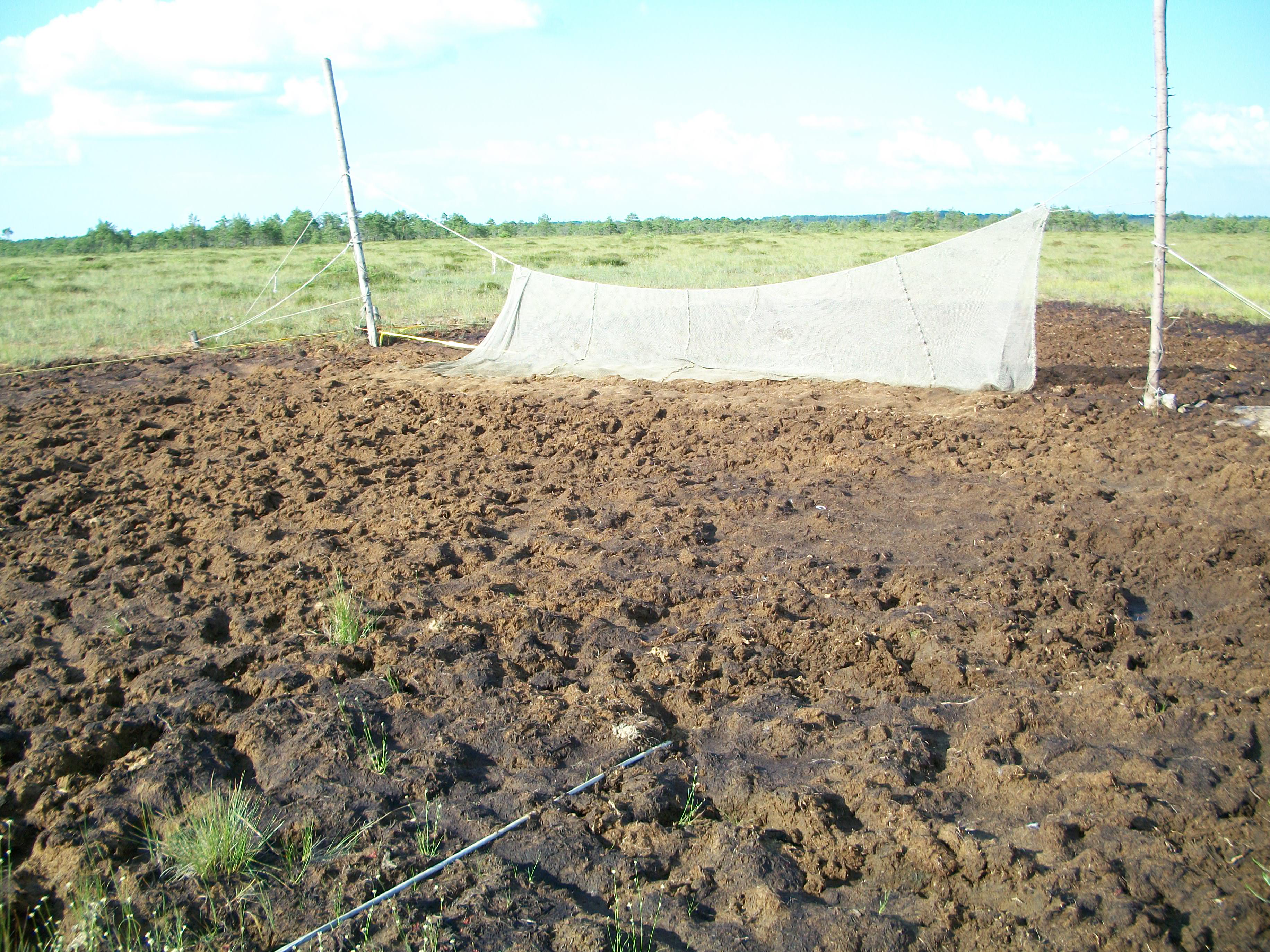 Every year, people who like Loejse and/or work closely with her, meet somewhere in Europe and camp. We talk about the recent year, what we would like to do with Loesje in the nearest future, and just relax and hang out and have fun. In 2011 we met in Keava, a little village one hour from Tallinn. No place could have been better for camping...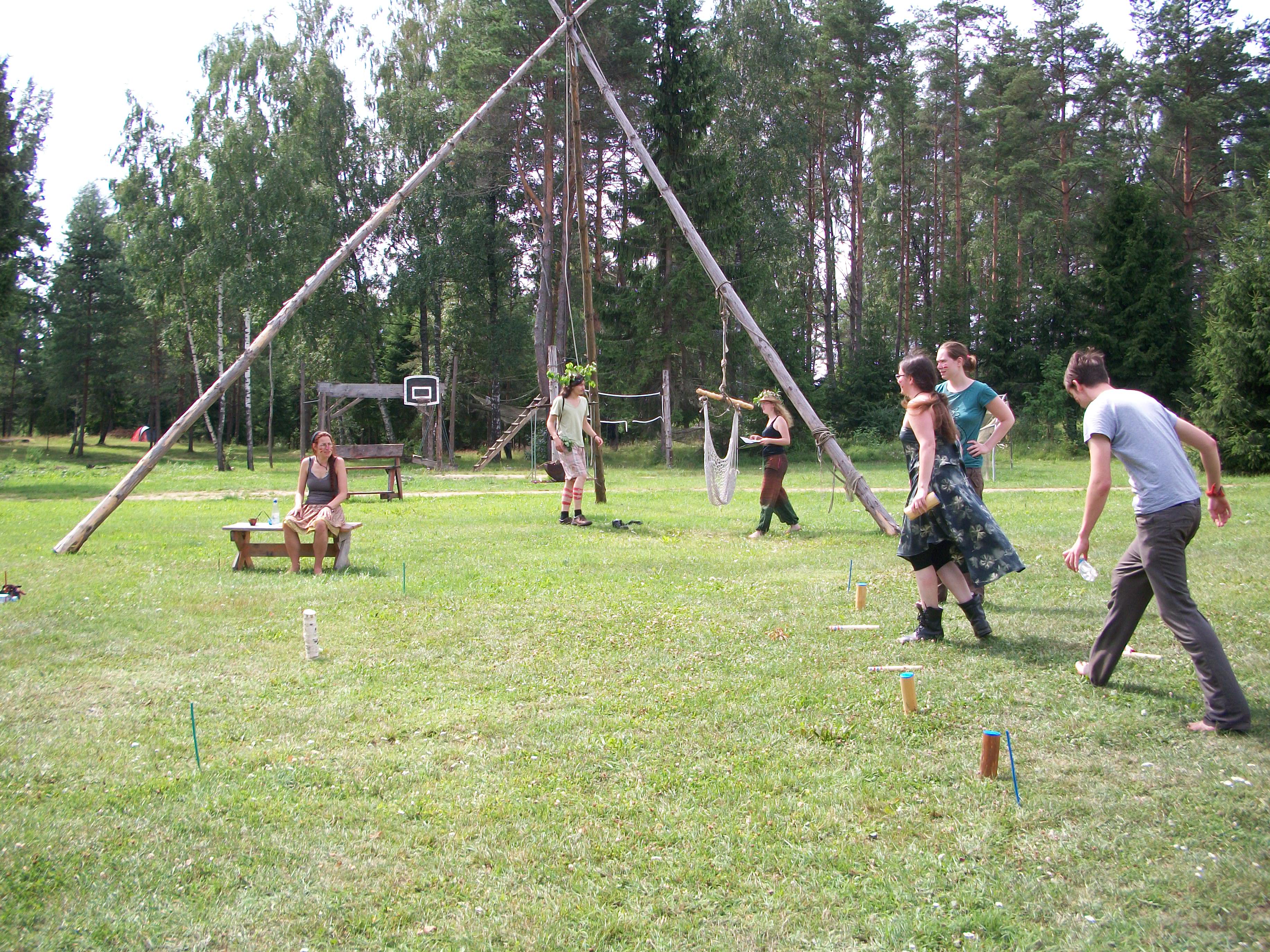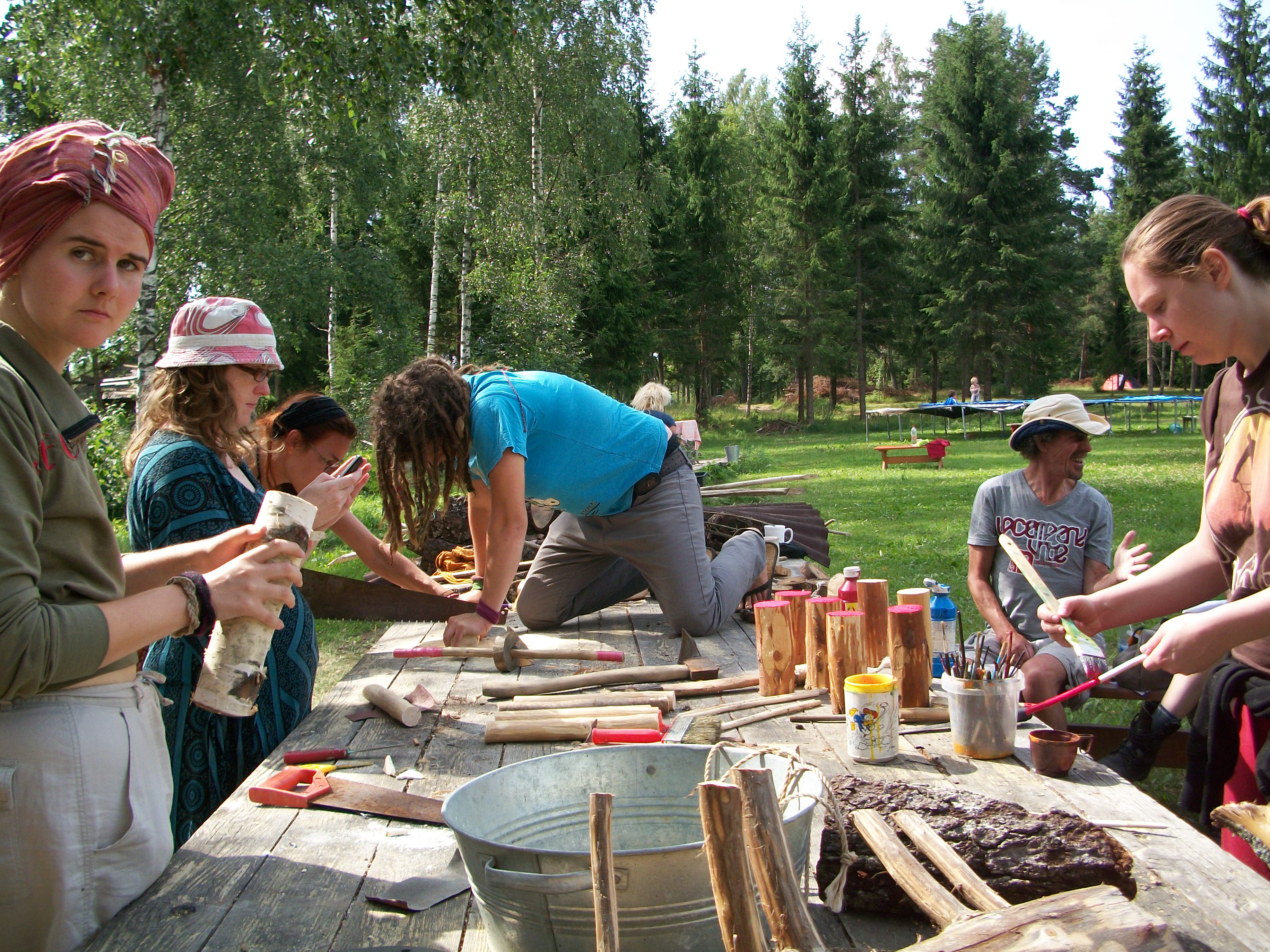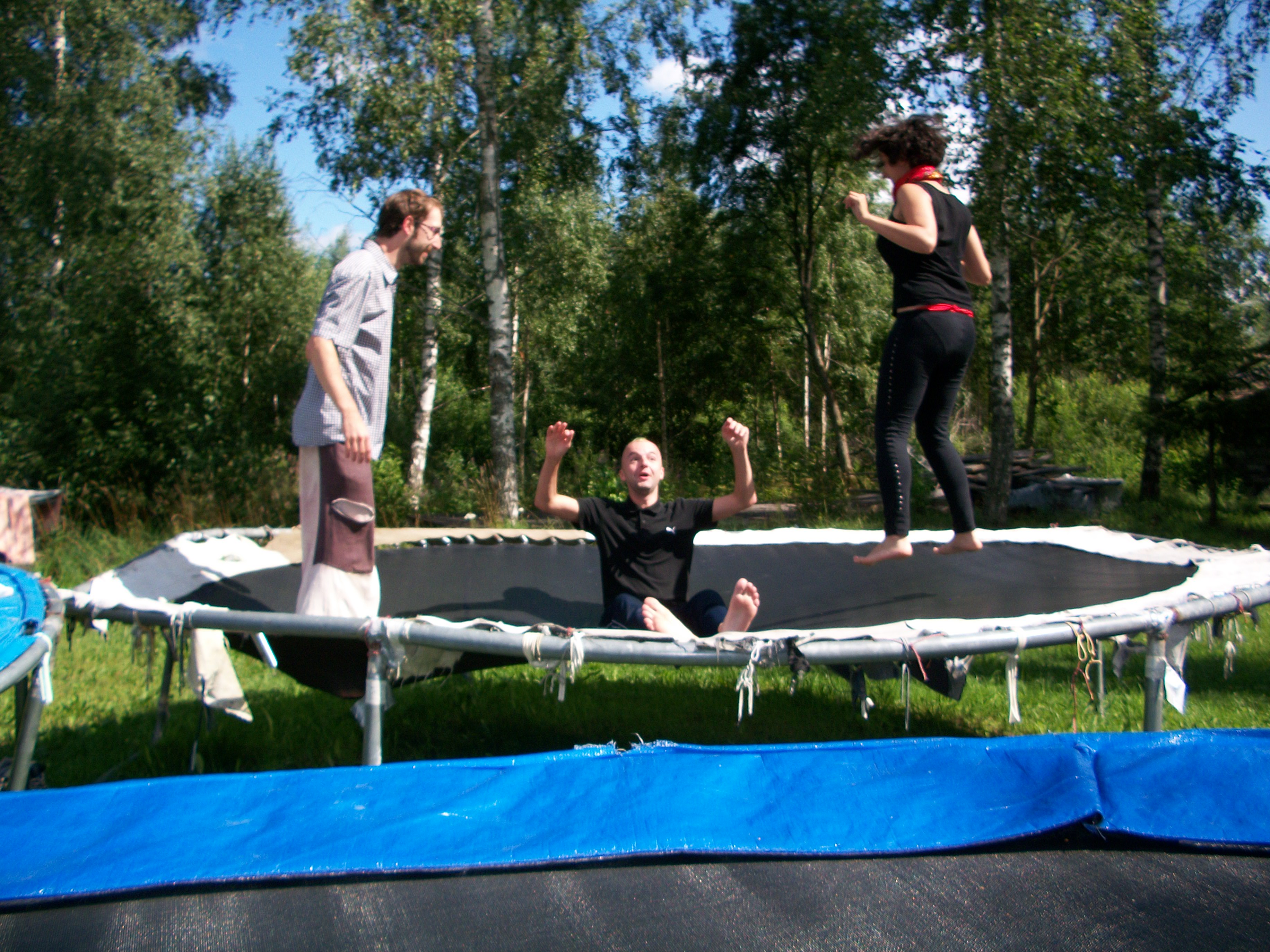 The farm where we stayed was just simply amazing. Everything was built by the family that lived there. They had built a theatre stage, and an auditorium, as they used to have theatre camps for children. The kitchen was sheltered by a roof, but otherwise more or less out in the garden. There were trampolines, swings, grill spots, cute cats and everything you could wish for, for having the best camping. A bit further away from the farm was a swamp, with a mud volley ball court. Very convenient! Not to mention the late night sweaty sessions in the tiny but cosy sauna that we heated with wood.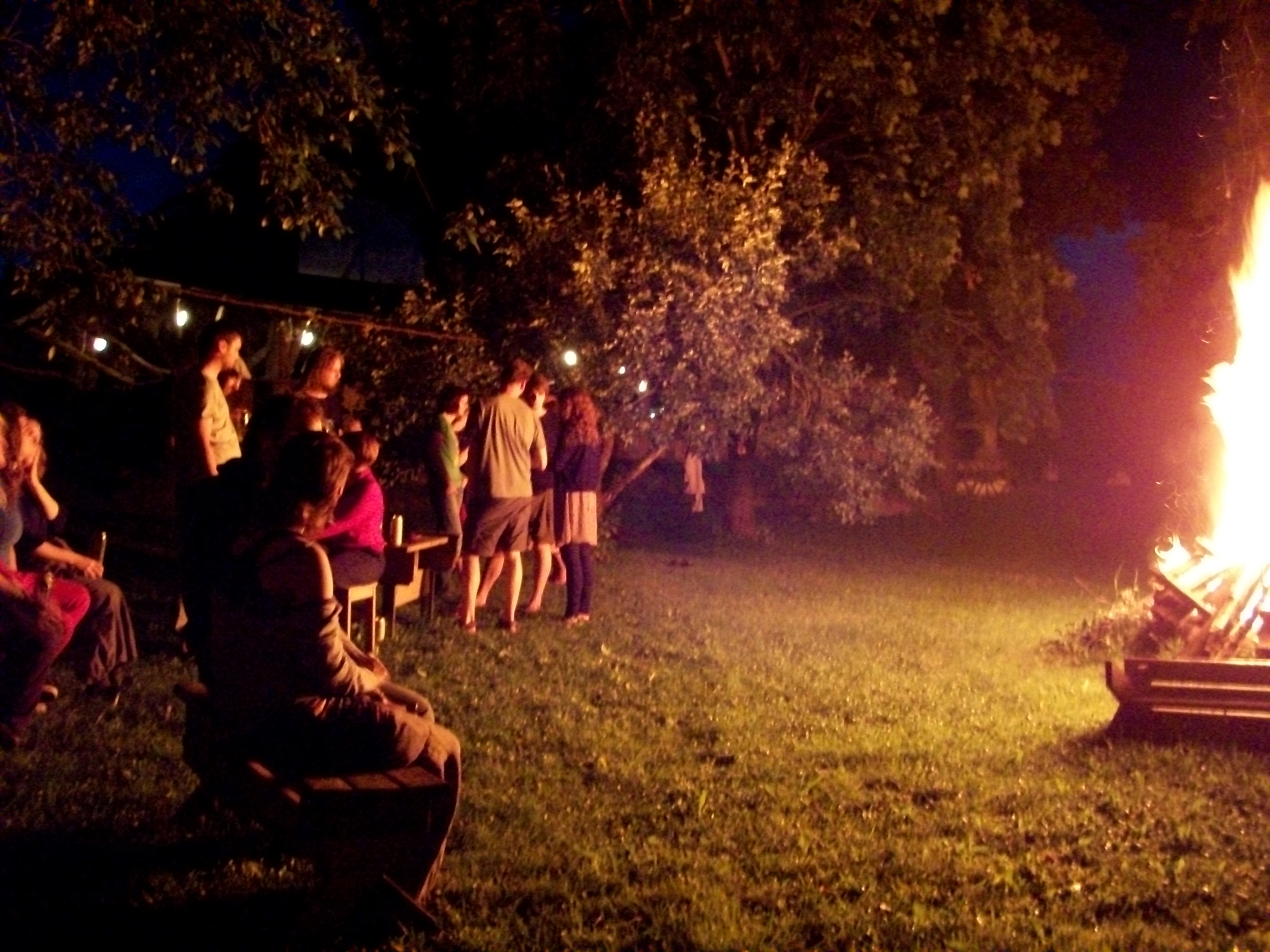 The workshops were as usual diverse and interesting; SMS-haiku, Arabic and Esperanto lessons, massaging, watching RSA-animations, Kubb-game carpenting and many more. We also had a workshop in planning what more activities Loesje could do in the future. A summary of these will be put up on the website in the nearest future.
And lastly, a repeated big thanks to Liisa who organized this year's Summercamp, and the great hosts at the farm in Keava!
Safaa