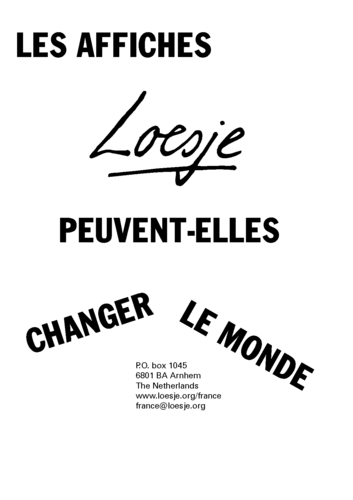 To all the French-speaking, French-understanding people and to everybody else,
Our Poster Archive is now updated with French posters from years 2000, 2001 and 2006. Find these new inspiring texts from France and Belgium by selecting 'French' in the language section. Take some time to read them and spread the ones you like...
_________________________________________________________________________
À tous les francophones, francophiles et à tous les autres,
Notre Archive de Posters est maintenant mise à jour avec des affiches en français datant de 2000, 2001 et 2006. Trouvez ces nouveaux textes plein de poésie et de nouvelles inspirations en sélectionnant "French" dans la section "Language". Prenez du temps pour lire ces textes écrits en France et en Belgique et diffuser ceux que vous aimez...