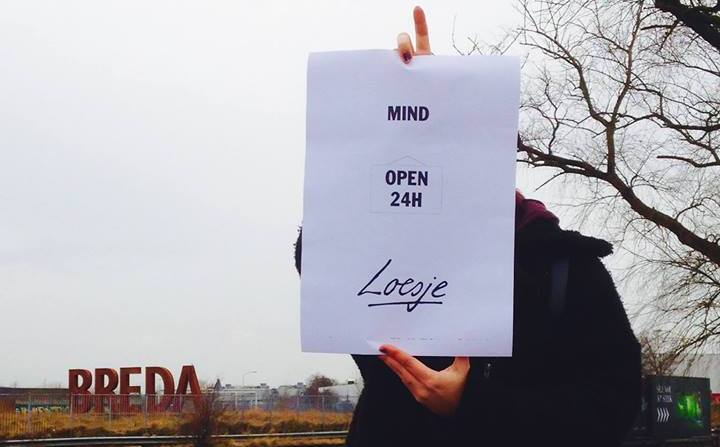 COME DOWN TO OUR POP-UP EXHIBITION OF LOESJE POSTERS!
Take some time to view the exhibition of Loesje posters that comment on relevant issues we face today as a society. For example: freedom of expression, human rights, discrimination, poverty, environmental issues, government issues, among others and help us create a living, moving, developing exhibition by contributing your own thoughts/writing
This is the address: Belcrumweg 60, 4815 HA Breda, the Netherlands.
Open: Tuesday-Friday: 11am-6pm and Saturday 12pm-6pm.
- Loesje will write twice daily, starting at 13:00 and 16:00
- The writing will last around 1hour and will be in English!

** If you plan on visiting us in a group, please email us! (exhibitionbreda@loesje.org) - we can arrange a longer slot for you to visit us.