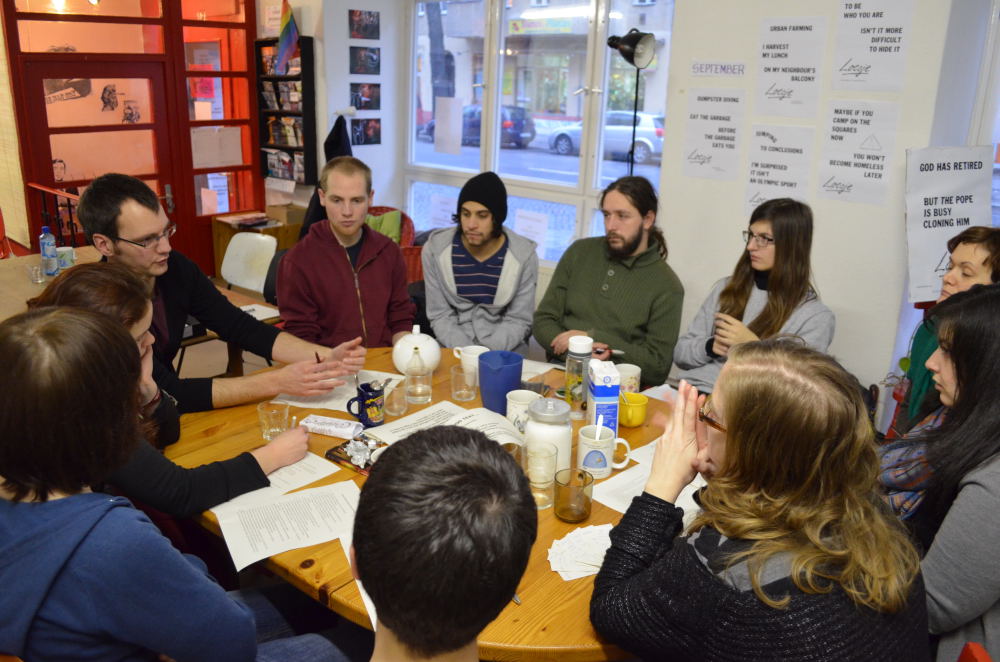 Final Editing: English speaking group
Sunday 19th of February, in the framework of the Communi-action project, a Loesje training was held in Berlin. Around fifteen people, interessed in learning how to give a Loesje workshop were present.
The day was composed of a session to define what is a good workshop, a creative text-writing workshop in German and in English, a session to learn to present Loesje and two final editing sessions: one in German and one in English.
In this day, two series of Loesje posters were created one in German and one in English.
For example:
- EVEN THE BEES GET LOST IN BETWEEN THE FLOWERS SOMETIMES
- HOW MUCH GOOD FOOD CAN GROW IN THE SPACE OF A MCDONALD'S
- LUFT IST NICHT UMSONST / UMSONST
Check out the Poster Archive, the new posters are coming soon in English and in German!
Thank you to all participants!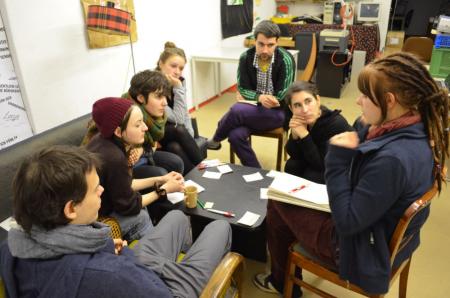 Final Editing: German speaking group