With the help of her friends, Loesje spread her posters all over the globe today for the World Sticking Day!
Here are some examples of cities that got a creative spree over their walls and other public places.
If you didn't stick yet, you still have some hours to go until the 3rd of May ends. Brush, check; posters, check; glue, check; Ready! Set! Go!
Posters have been spotted all over the world

Posters in Delf and Utrecht, Netherlands.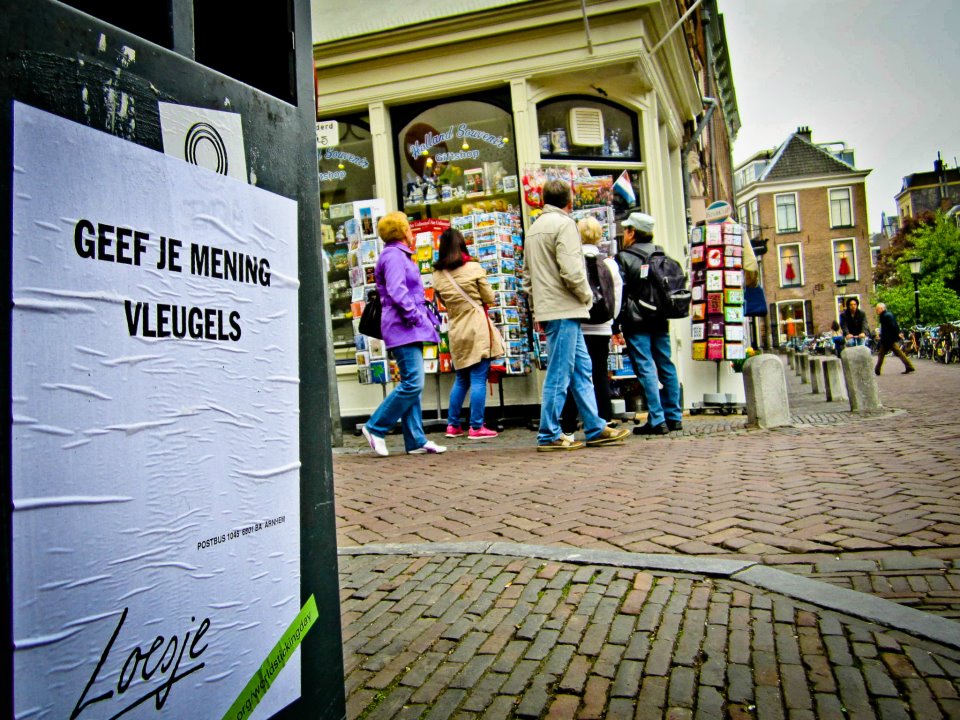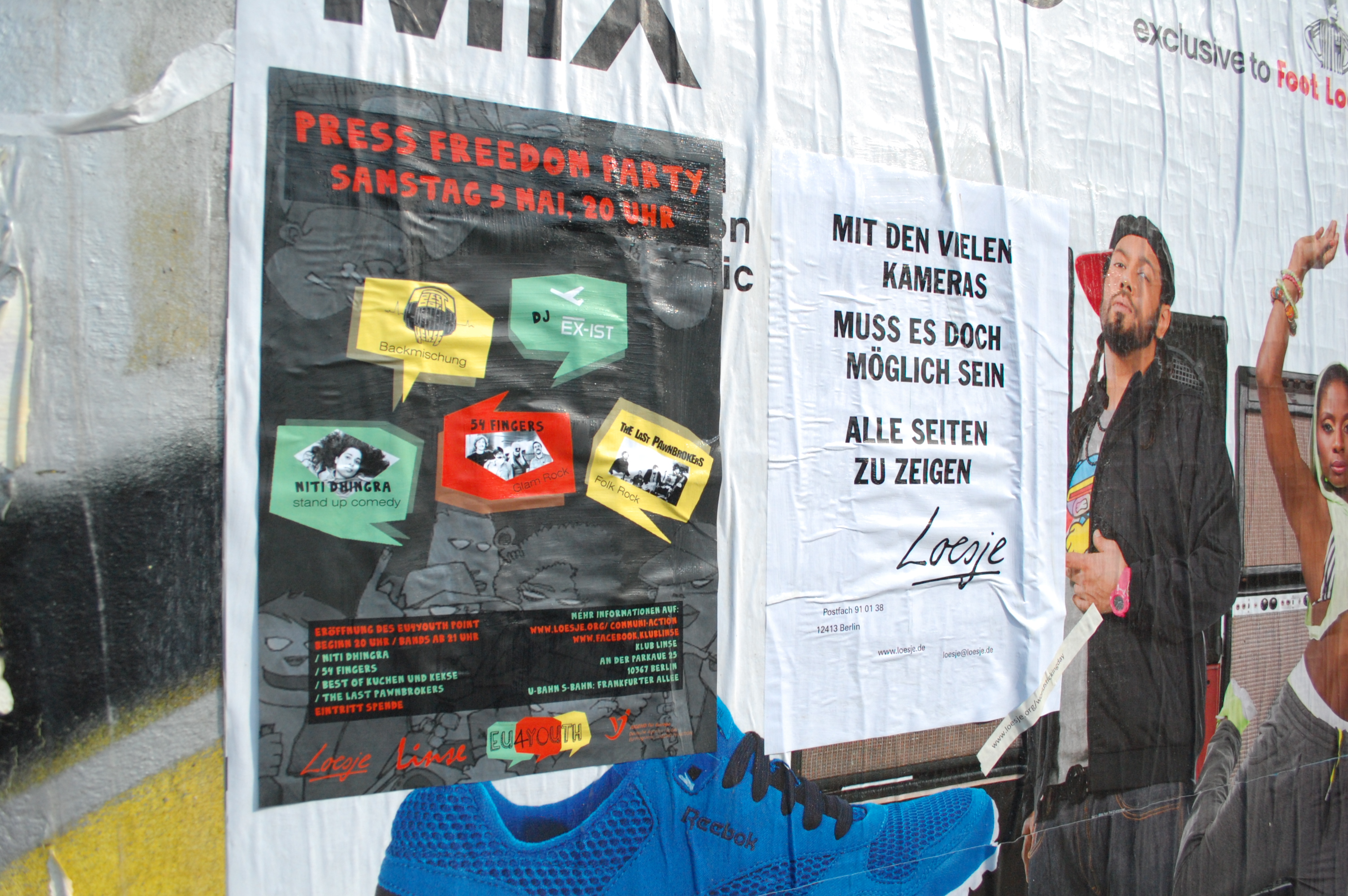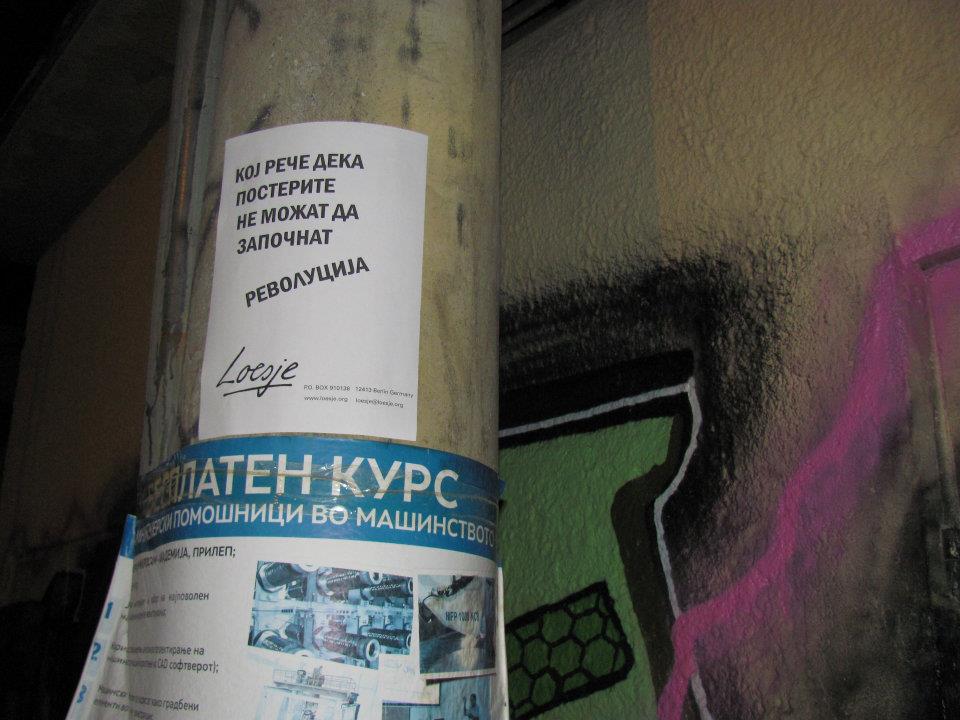 ---
Here find the different press review in the Dutch media about the World Sticking day:
De Stentor Zwolle:
http://www.destentor.nl/regio/zwolle/10967168/Loesje-gaat-posters-plakken-in-Zwolle.ece
http://www.gelderlander.nl/voorpagina/nijmegen/10967584/Loesje-wil-Nijmegen-volgeplakt-zien.ece
Rtv Nijmegen Lonneke 's middags
http://www.nijmegen1.nu/2012/05/03/nieuwsuitzending-03-mei/
http://www.tilburg.com/web/Informatie/Nieuws/Nieuws/Loesje-plakt-in-Tilburg-ter-ere-van-Dag-van-de-Persvrijheid.htm
Brabants Dagblad (Tilburg) via Vero
http://www.brabantsdagblad.nl/regios/tilburg/10973648/Loesje-plakt-internationale-teksten-in-Den-Bosch-en-Tilburg.ece
RTV Brabant Janne, Kaat en Meindert Den Bosch
http://www.omroepbrabant.nl/?news/1737741113/Loesje+plakt+voor+persvrijheid.aspx
Jongin Arnhem, Judith in Arnhem
http://jonginarnhem.nl/beta/lifestyle/loesje-een-eigenwijs-meisje-uit-arnhem/