On the 5th of May, Loesje and her friends organized a huge party to celebrate the opening of the EU4YOUTH point at the Jugendklub Linse in Berlin, Germany.
Young people active in Loesje in Berlin, Germany and Koper, Slovenia are developing a transnational youth initiative: the Communi-action project. The aim of this project is to build two connected EU4YOUTH Points: one in Berlin and one in Koper.
These two points in Europe will serve as education-information-creative spaces for youth who want to learn more about EU, youth in EU, NGOs, literature and human rights. They will also be creative and participatory points. You can discover more about the project here.
The Press Freedom Party also commemorated the World Press Freedom Day that took place on the 3rd of May. A Freedom of Speech wall was put up to enable everyone to express themselves.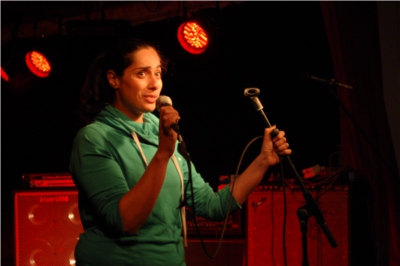 Niti Dhingra opened the night with a stand up comedy show about the german language and freedom.
Then, it was time for music and the local bands 54 Fingers, Best of Kuchen und Kekse and The Last Pawnbrokers rocked and rapped the audience at Linse.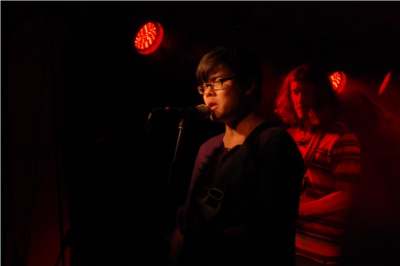 54 Fingers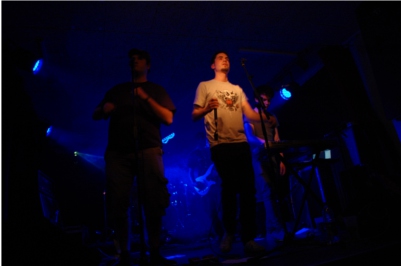 Best of Kuchen und Kekse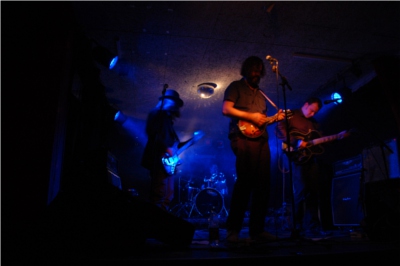 The Last Pawnbrokers
Finally, the people danced the party away with the sound of DJ Ex-Ist and left with a smile on their faces.