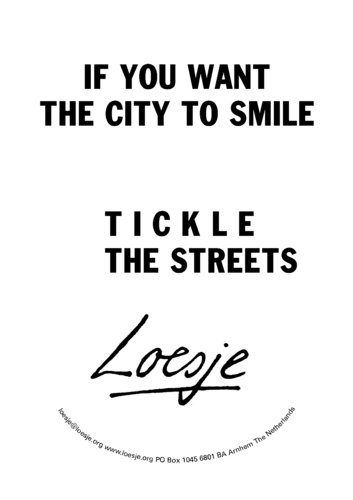 Loesje sparks creativity, stimulates dialogue and critical thinking, and gives young people all over the world a voice. To get more Loesje posters in the streets, support the network creating and spreading the posters by clicking here and becoming a monthly donor or giving a one-off donation.
Loesje is an international network of young, creative citizens organized both in local informal groups and national associations. Through collaborative creative text writing workshops short texts are created and spread on posters on- and offline worldwide. The posters are thought-provoking, sometimes naïve, but always positive and inspiring. Through the posters, Loesje inspires people to reflect, take action and form their own opinions.

Loesje International was founded in 1994 and has had its seat in Berlin for the last seven years. Two employees and many volunteers support young people and give them tools for freedom of speech, press freedom, human rights and creativity. Especially in developing countries with young democracies, like Egypt, the Ukraine, and Palestine, Loesje helps strengthening civil society on grassroots level.

Loesje challenges people to reflect on their society and to create their ideal world. The network today has circa 2000 active members in around 30 countries, but many more spread posters and follow Loesje online. Every new poster means a new spark of inspiration on our streets. It costs 1,25 € to put up one Loesje poster and we would like to spread another 2000 the coming month.

Click here and get more Loesje posters in the streets! Thank you!